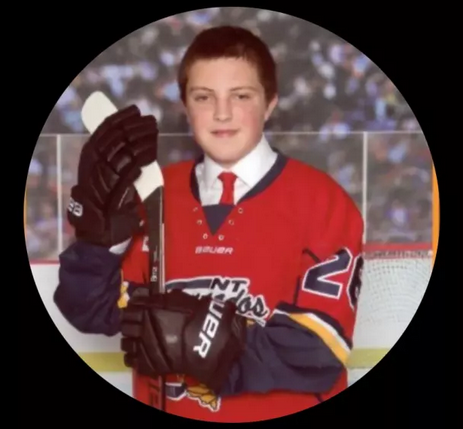 BREAKING : WORLDWIDE LANDMARK HUMANITARIAN TRIAL SET - SEPTEMBER 2023 SEAN HARTMAN/DAN HARTMAN (DAVID) VS. (Goliath)/PFIZER/NIH
We invite everyone that visits our website to find it in their hearts and support the Answers for Sean Fundraiser, which is dedicated to revealing the truth about the tragic death of 17-year-old Ontario resident, Sean Hartman, who lost his life in September 2021 after being required to take a Health Canada-approved COVID 19 vaccine to play hockey. Together, we can stand as a united community to challenge the federal government and demand accountability for vaccine related deaths. We ask now you donate today as this will help all costs in this monumental trial that must be won click here now to donate to Dan & His Son's Trial. One things for sure this will be a trial that will go down in the history books that the world has ever seen Answers for Sean
Answers for Sean
Treatments That Are Working For Others: Suffering From Long Covid Symptoms & Or Adverse Reactions From The Deadly Shots
Thankfully, I had a really good sleep last night, slept through the entire night. I was awakened by my alarm clock at 6:45am and decided to wakeup and get ready for I really need to make money and attempt to get some type of normal life back inot my daily life. Still not feeling myself of course and not sure when that day will come where I don't wake up with some unexpected symptom. But  wakeing up this morning so far with my head feeling a little pressure feeling but a lot less, and then the little shock in the front of my head but I am so juiced up on so many natural supplements now and still eating like I have been. As for the deep pain yesterday where I had pain inside of my left leg well that has gone away, and I have been experiencing head pressure off an on throughout the day so far and it's only 10:57am. Well going to put my head to the pillow tonight at 10:00pm as I have a really busy day tomorrow with my new job, keep the faith everyone and talk soon.   
Main Symptoms: LIKE (WTF) Still Persisting...WHY BECAUSE OF PFIZERS VAX and the suppression of the Ivermectin Tablet which has been helping me so I think in my recovery.
Calf muscle twitching/spasms #1  Pain of a  finally... "3"
Pins/Needles/Shards of Glass Feeling - Both sides of my lower rib cage pain "5.6"
TINNITUS - RINGING OF THE EARS - IS NOW A SUICIDAL 12 IT TURNED UP A NOTCH JUST THIS LAST WEEK...
burning sensations throughout my lower extremities/numbness that comes and goes. Pain of a "4"

feelings of Gerd/acid reflux (Felling of buildup of gases in my body) - This has subsided again no longer presant. 

trouble/pain swallowing on the right side when eating citrus foods sometimes This has finally gone away after October 15, 2022
vibration spasm in different parts of my body.

 

Pain of "3"
POTS like symptoms -

 

Pain of "5"
Mas Cell Activation Symptoms -

 

Somewhat has subsided.
Head Pressure comes and goes.

 

#2 - Pain of "5.6"
Slight pain feeling that comes and goes left side of my heart -

 

Pain of my heart pain "3"
Blood Pressure Fluctuation -

 

This has subsided or so I think.
Heart Rate Variability fluctuation - This has subsided or so I think.
Tightness in chest pain "3"
TOTAL SCORE OF HOW I FELT TODAY:  7/10
---------------------------------------------------------------------------------------------------------------
THE GUM SEEMS TO BE HELPING RESTORE THE NEURONAL NICOTONIC RECEPTORS IN MY BRAIN TAKING IT 4 TIMES A DAY FOR 10 MINUTES, THUS IT FEELS LIKE IT'S HELPING WITH MY NEUROPATHY ISSUES THAT I HAD YET TO BE ABLE TO GET RID OF,  PERHAPS BECAUSE THEY THERE WERE TOXIC VENOMS IN MY 2ND LOT/SHOT AS IT WAS A MIDDLE RISK SHOT!!! 


INJURED? SHARE YOUR STORY