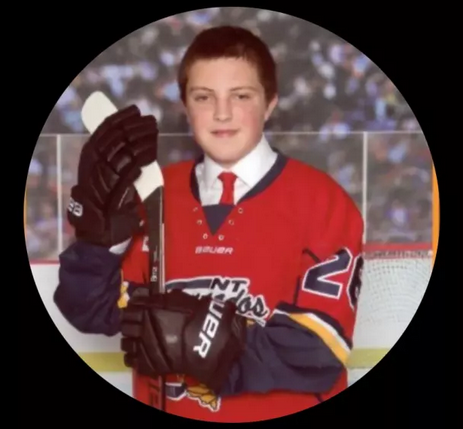 BREAKING : WORLDWIDE LANDMARK HUMANITARIAN TRIAL SET - SEPTEMBER 2023 SEAN HARTMAN/DAN HARTMAN (DAVID) VS. (Goliath)/PFIZER/NIH
We invite everyone that visits our website to find it in their hearts and support the Answers for Sean Fundraiser, which is dedicated to revealing the truth about the tragic death of 17-year-old Ontario resident, Sean Hartman, who lost his life in September 2021 after being required to take a Health Canada-approved COVID 19 vaccine to play hockey. Together, we can stand as a united community to challenge the federal government and demand accountability for vaccine related deaths. We ask now you donate today as this will help all costs in this monumental trial that must be won click here now to donate to Dan & His Son's Trial. One things for sure this will be a trial that will go down in the history books that the world has ever seen Answers for Sean
Answers for Sean
Death From Vaccines: In Honor & Memory & True Hero's Throughout Covid
HERO DOCTORS

Coming Soon…Images of Those Who Have Lost There Lives To Early From The Deadly Vaccines. We will be a resource and sounding board and will speak out for them and their suffering families.
We can assure you that if these Pharmaceutical companies mentioned in there side effects: Could cause death not 1 person would have ever taken their crap.

Sadly there will be many images/faces of people that have lost their lives way to early from these deadly vaccines. But just know that everyone on here that you will see we have personally reached out to the family or individuals and have there full permission to post everything and anything about them and why their family member feels the vaccine was the cause of their death.

AGAIN WE ARE NOT BACKING DOWN AND WE WILL NEVER FORGET! This site is dedicated to those who no longer are with us here on earth. 
Oh by the way just think of all the

healthy individuals

that took your dangerous supposedly "safe and effective" vaccines, were then vax injured ended up having the COVID antibodies in there body because of the vaccine, there body over-reacted

WHICH IS EXACTLY WHAT HAPPEND TO ME

- called a "

CYTOKINE STORM"

and sadly they died.

THAT COULD HAVE BEEN ME AND THEY WOULD HAVE WRITTEN ME OFF AS HAVING COVID. WAKE UP WORLD, THIS IS THE REALITY WE LIVE IN AND WELL WE WILL DO OUR PART TO ENSURE THAT EVERY PERSON THAT FILED THEIR VAERS GETS COMPENSATED.
JUSTICE WILL BE SERVED!
INJURED? SHARE YOUR STORY